Reactionary tactics are excusable when you're the manager of a club with modest ambitions, but as Niko Kovac learned during his 16-month tenure at the Allianz Arena, they're unacceptable when you're Bayern Munich's head coach. The Bavarians are meant to exert their dominance, to rotate and whir as one high-powered, gas-guzzling engine. Instead, Robert Lewandowski's goal-scoring exploits were barely concealing the lackluster, disjointed, and pragmatic performances that defined Kovac's spell.
"His concept of football was never clear, (and) players lacked detailed tactical guidance," German publication Kicker wrote after Kovac's November exit.
Bayern looked for a megastar manager to replace the Croat - exactly what chairman Karl-Heinz Rummenigge had wanted before former club president Uli Hoeness persuaded him in 2018 that Kovac was the right man - and handed control to Hansi Flick on an interim basis while they conducted the search. Flick was a popular and experienced coach, but he was also Kovac's former assistant. He was a remnant of a failed regime.
Flick's spell should've lasted only a few matches, but 35 games after a 5-1 loss to Eintracht Frankfurt ended Kovac's reign, Flick has guided the club to Champions League glory following Sunday's 1-0 win over Paris Saint-Germain. It turned out Bayern didn't need a big name with a grandiose philosophy to shake up the squad and realize sporting director Hasan Salihamidzic's vision. Within weeks of Flick's appointment, Bayern discovered they only required someone who could rejuvenate the players and ensure they played to their strengths.
The pieces to succeed were already in place, just not in the right order.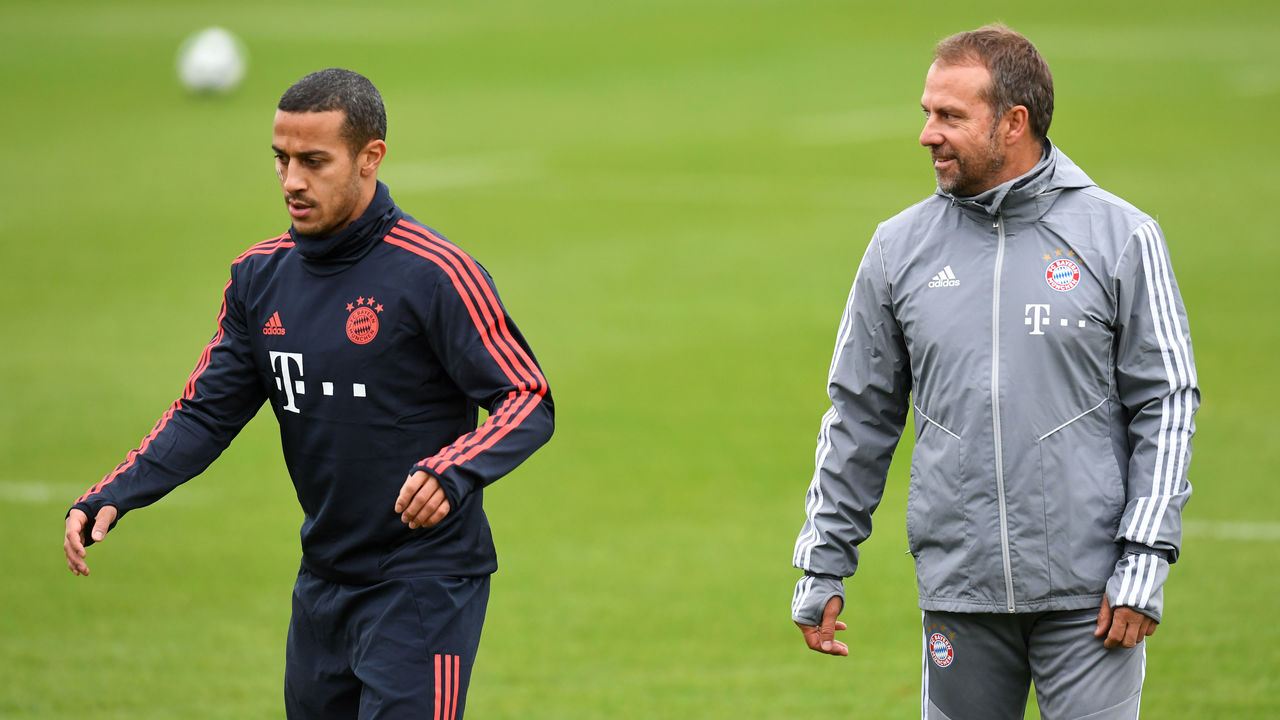 Flick worked with what he had. Observers questioned why Salihamidzic hadn't strengthened the squad with another defensive midfielder, thereby allowing Thiago Alcantara to take greater advantage of his vision, dribbling ability, and intelligent use of space higher up the pitch. But Flick placed his trust in Leon Goretzka, who hadn't completed 90 minutes in the 2019-20 season before the new boss picked him for a 6-0 trouncing of Red Star Belgrade in the Champions League group stage in late November.
"In just a few weeks Hansi Flick has created an environment in which everyone feels good. He gives us a tactical plan for every game and we work from that," Goretzka said in January.
Goretzka's hours in the gym during the coronavirus lockdown have helped him transform from a lanky kid from Bochum to a formidable presence alongside Thiago. He's also contributed in an attacking sense, surging forward to add six goals and four assists in the Bundesliga from January onward. A recognized defensive midfielder isn't needed when Goretzka and Thiago are playing. They can do it all.
Flick is credited as an excellent communicator, too, and he was regularly left to have difficult conversations with players during his spell as the No. 2 to German national team handler Joachim Low. His man-management skills were evident as Bayern's previously disgruntled dressing room turned into a tight unit under his watch. Lewandowski's continued excellence is a credit to Flick's relationships with his players.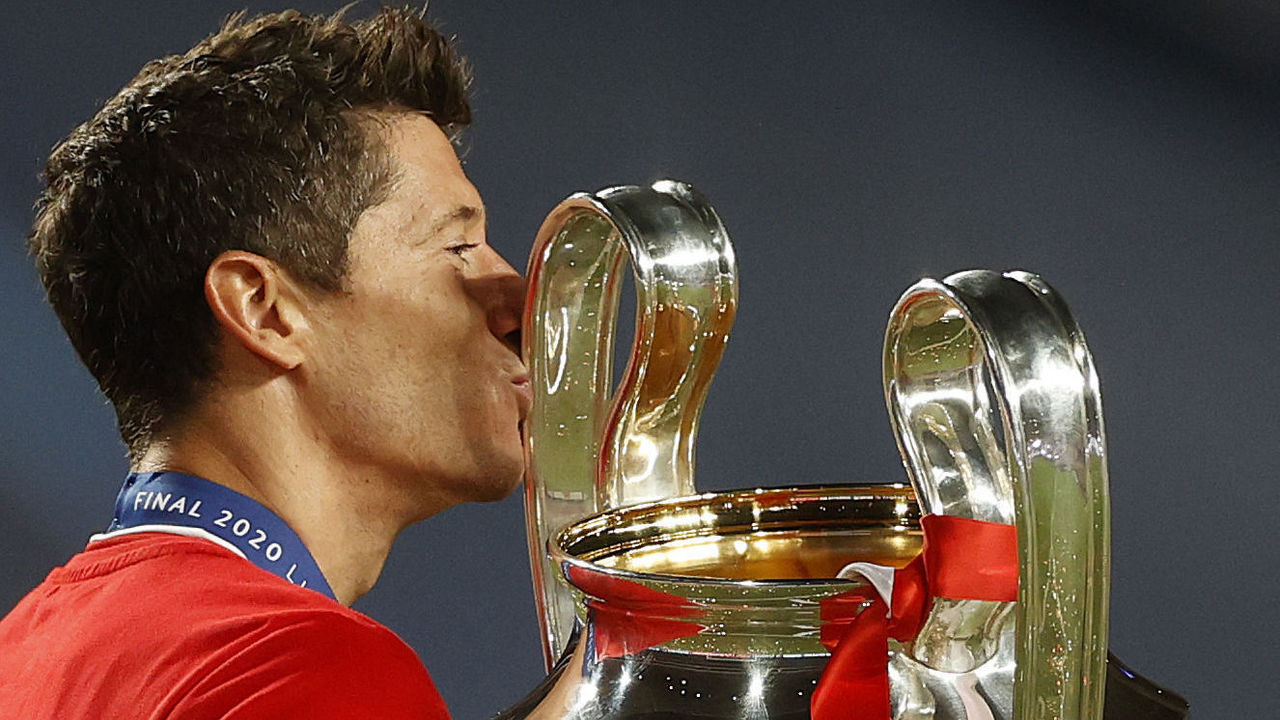 In previous years, Lewandowski wasn't the easiest footballer to handle. He's supposed to be quiet off the pitch, an exemplary professional in every aspect of his life. But his career has been punctuated by contract sagas, last year's training-ground scuffle with Kingsley Coman, and, peculiarly for someone who chases individual scoring titles, complaints about his workload.
"It would be good if I could have a bit more rest," Lewandowski said in 2017. "No player can play for 90 minutes every three days all season."
Lewandowski's goals kept Kovac in a job longer than many Bayern fans wanted, and his remarkable scoring rate endured when Flick took over. But he's unlikely to call for time on the sidelines now. Lewandowski backed Flick to get the job for a longer term after only two matches, crediting the coach's tactical acumen and popularity with the squad, and he's flourished in a system that predominantly focuses on dominating opponents rather than nullifying them.
Lewandowski hasn't missed more than three matches in a row since moving to the Bundesliga in 2010. Now 32, why shouldn't he benefit from his supreme fitness by playing in the majority of games?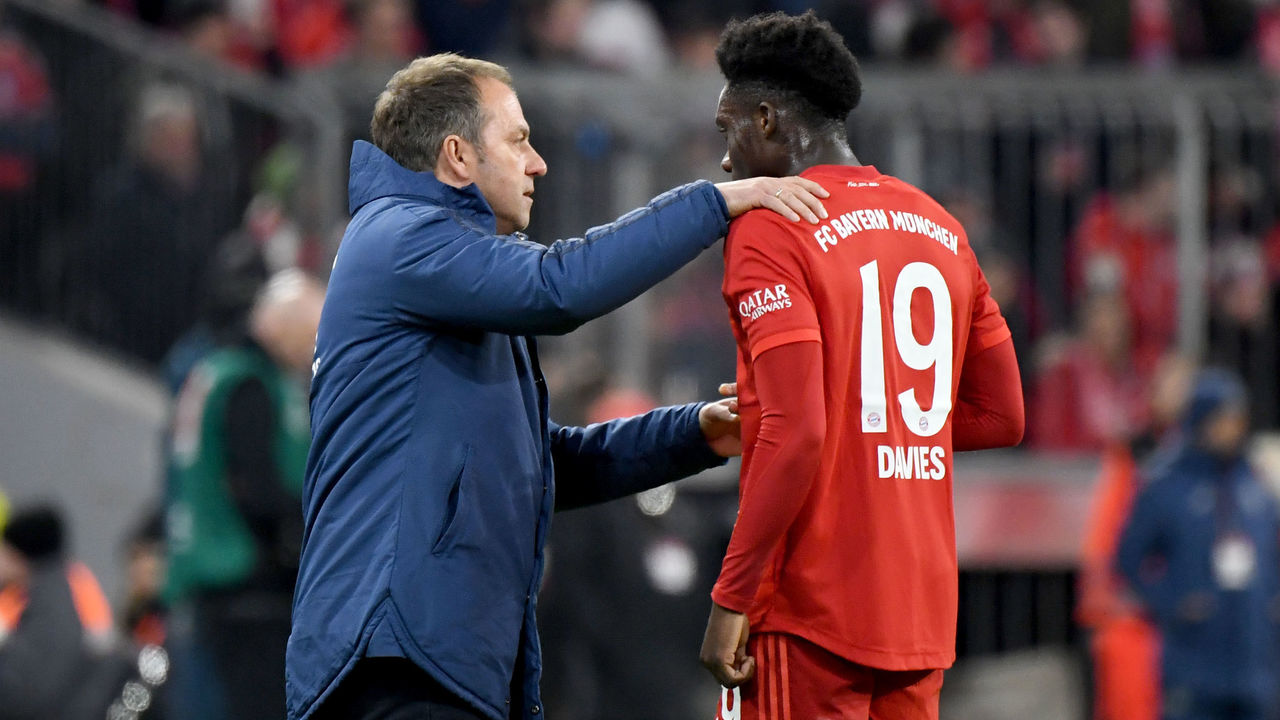 Flick made other changes that appeased the club's hierarchy and supporters. Salihamidzic had to persuade the board to part with a potential €19-million fee for Alphonso Davies, and Flick had the bravery to rely consistently on the young Canadian's ferocious pace from left-back. Thomas Muller was considering his future at the club before Flick succeeded Kovac, but he's since set a new record for assists in a single Bundesliga campaign.
The very notion of Kovac phasing Muller out of the club was sacrilegious.
"Thomas Muller belongs to Bayern Munich like Oktoberfest does to Munich," Herbert Hainer, Hoeness' successor as club president, said in April.
The lanky veteran became - in Flick's words - the "coach's right-hand man" through his barked tactical instructions during matches, and he excellently led Bayern's aggressive press in the Champions League final against Paris Saint-Germain.
Bayern Munich won Sunday's showdown in true Flick fashion. Der FCB gleaned results from poor performances through individual brilliance during Kovac's stint, but Bayern's triumph over PSG was built on a tireless, cohesive showing. The press was impeccably coordinated, the high defensive line was dogged, and the goal was an incisive, slick team move that required risk and imagination.
Bayern didn't need to lean on Lewandowski to make the difference, nor did they obsess over how to stop PSG. They took control of the game from the start, playing it on their own terms. They played like champions.
Source TheScore