For many, Vancouver is synonymous with "the great outdoors." The city is known as a natural playground, and there is certainly no shortage of ways to lose yourself in our wilderness: from kayaking up a fjord to skiing down a mountain; hiking across a range or climbing a sheer rock face. But you don't have to travel far to get a taste of Vancouver's natural side.
Stanley Park is located on the northern half of the city's downtown peninsula – around 1,000 acres of hiking trails, beaches, old-growth forest, gardens, attractions and activities. The walk into the park is about 20 minutes from most downtown hotels, but you'll feel a lot more than 20 minutes away from the hustle and bustle.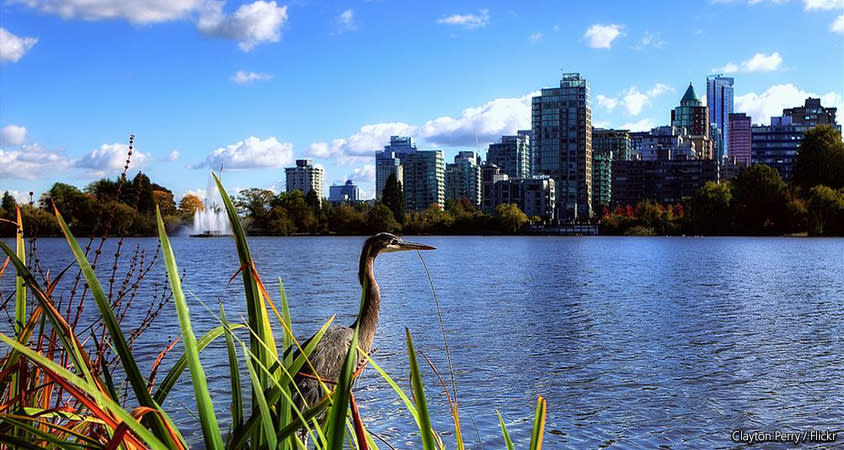 Lost Lagoon is home to a wide variety of water birds – stop in at the Stanley Park Nature House to learn more about the park's wildlife. Or stroll along the seawall to the Vancouver Aquarium, lauded for its marine stewardship program. The Stanley Park section of the seawall stretches 9 km (5.5 miles) around the perimeter of the park, and walking this will take you past attractions such as the popular totem poles at Brockton Point, public artworks, the Second Beach Pool, and plenty of photo-worthy vistas.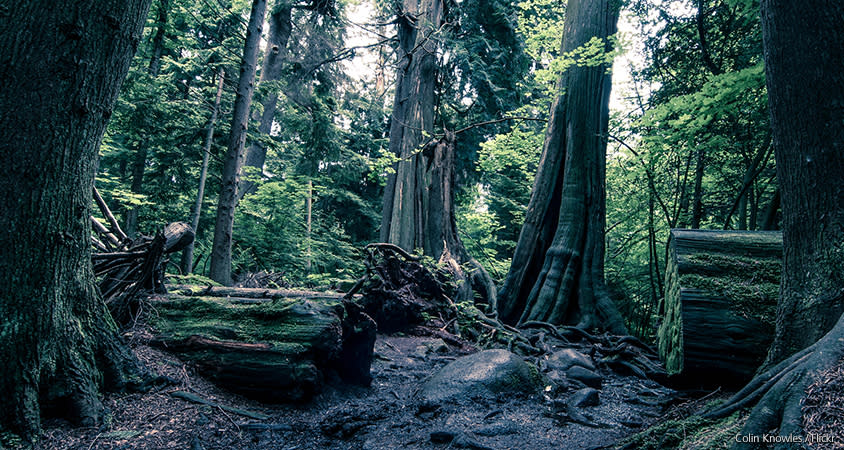 Whether you arrive via the seawall or by hiking through the trails in the middle of the park, you'll want to make sure you stop at one of the beaches. Both Second and Third Beach offer perfect opportunities to take off your shoes, wiggle your toes in the sand, then sit back against a log to relax as you enjoy the view, the sun glinting off the water as you take it all in.
For more information on Stanley Park, click here.
Source: Tourism Vancouver